"Be Extraordinary"
"When the cloud of dust settles this had better be the car you step from, or you're no gentleman"
Top Gear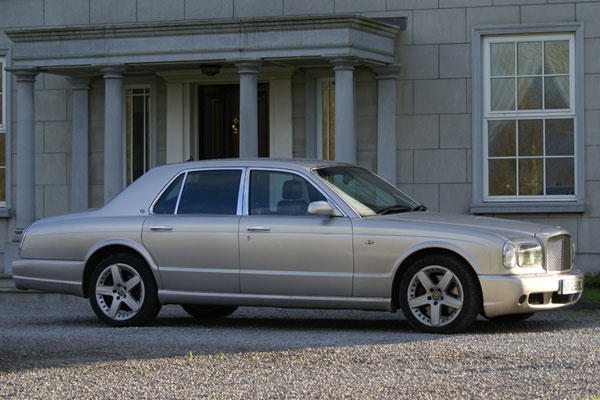 The Arnage, named after a corner at the famous Le Mans racing circuit, Bentley's best-selling model boasts impressive performance and refinement through its power, luxury and control.
Bentley Arnage
Modern Luxury
4 Door Saloon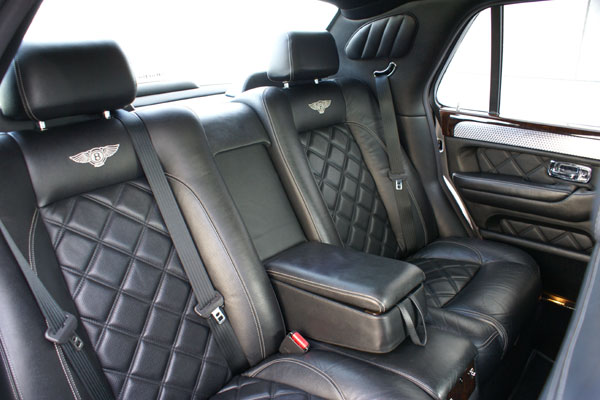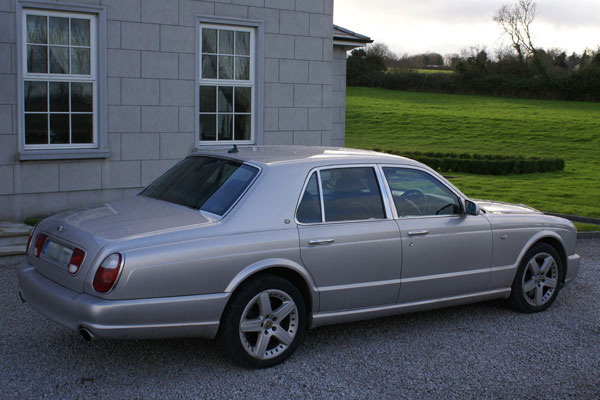 Our Bride and Groom enjoy champagne refreshments en route to the wedding venue.
Our uniformed chauffeur drivers offer a memorable and professional service.
We provide white satin ribbons on our vehicles.
Large umbrellas available to protect the bridal party from the elements.