"Small things make perfection, but perfection is not a small thing."
Henry Royce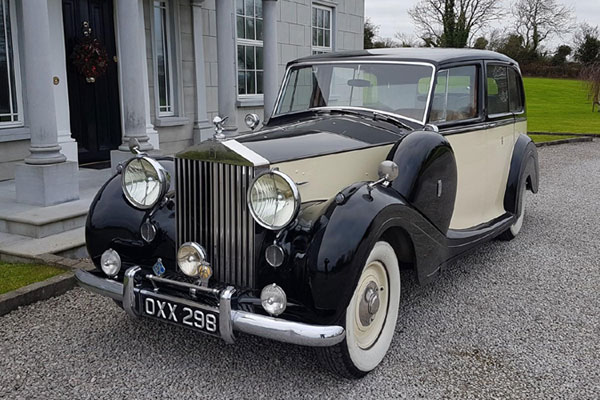 Added to our fleet for 2018, our elegantly restored 1951 Rolls Royce Silver Wraith with luxurious cream interior is truly iconic.
Our Bride and Groom enjoy champagne refreshments en route to the wedding venue.
Our uniformed chauffeur drivers offer a memorable and professional service.
We provide white satin ribbons on our vehicles.
Large umbrellas available to protect the bridal party from the elements.