"Small things make perfection, but perfection is not a small thing."
Henry Royce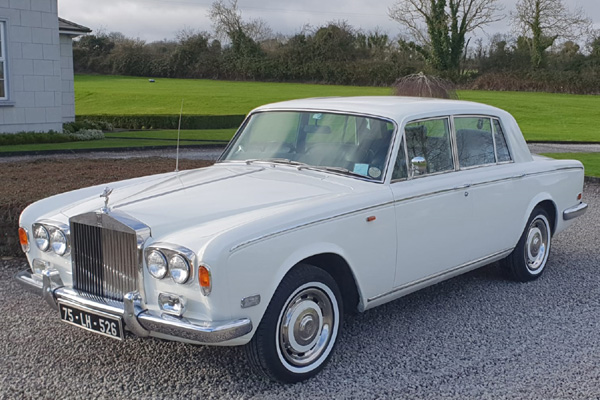 Coming soon, our beautifully restored 1975 Rolls Royce Silver Shadow 1 has gone through a full restoration both inside and out including mechanicals.
Our Bride and Groom enjoy champagne refreshments en route to the wedding venue.
Our uniformed chauffeur drivers offer a memorable and professional service.
We provide white satin ribbons on our vehicles.
Large umbrellas available to protect the bridal party from the elements.